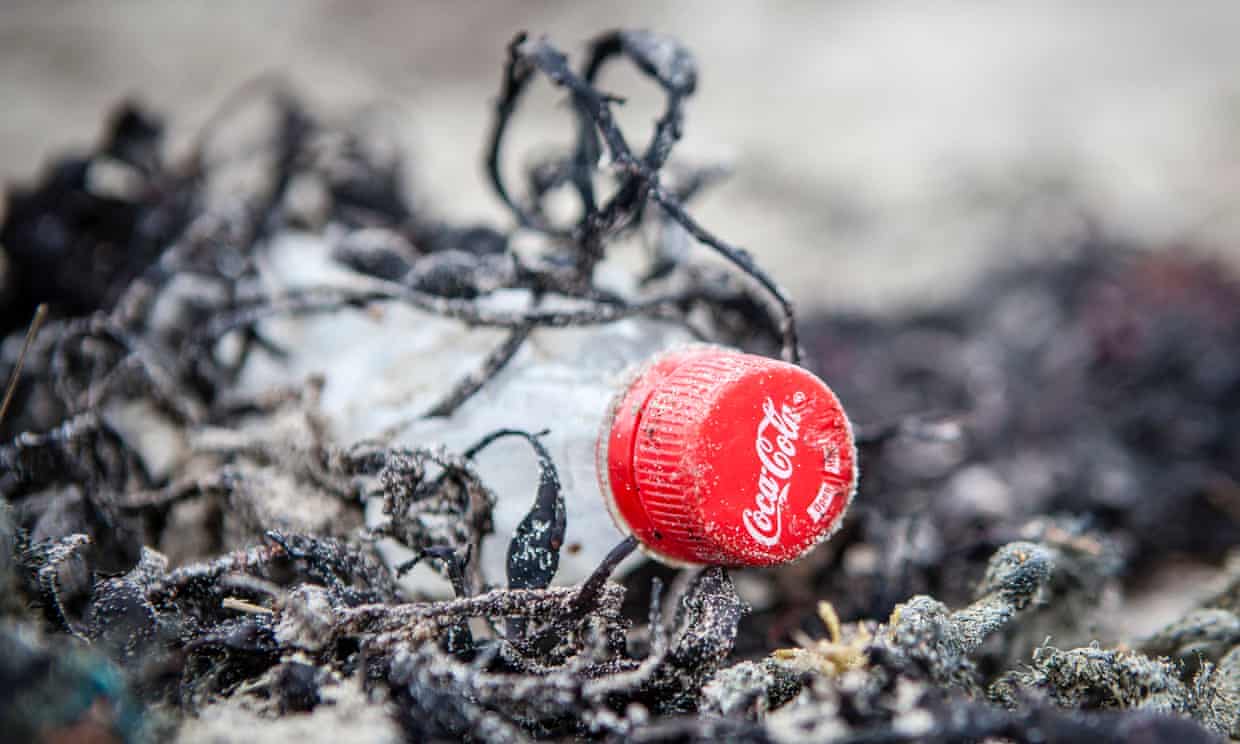 May we have the envelope, please? Let's see who this year's top plastic polluters are. In third place, with 8,633 pieces of plastic waste found in 37 countries, is Nestle. Second place goes to PepsiCo, with 5,155 pieces of waste in 43 countries. And this year's top polluter title goes to… CocaCola! The company contributed a whopping 13,834 pieces of plastic waste recorded in 51 countries.
Wait, why is the Break Free From Plastic (BFFP) awards audience sleeping? Probably because these are the same winners as last year. And the year before. This year, 14,734 volunteers in 55 countries audited 575 brands for the global movement BFFP. Of the 346,494 pieces of plastic waste found by volunteers, 63% bore a recognizable mark from a consumer brand.
Related: Scientists create super-enzyme to degrade plastic bottles 6 times faster
Other brands rounding out the top ten list include Unilever, Mondelez International, Mars, Inc., Procter & Gamble, Philip Morris International, Colgate-Palmolive and Perfetti Van Melle. BFFP gives the title of "Top Global Polluters" to the parent companies whose single-use plastic trash spreads widest around the globe and in the largest quantities. Results remain remarkably consistent over the years.
While many companies have signed the New Plastic Economy Global Commitment to reduce plastic waste — including PepsiCo and Nestle — the follow-through has been unimpressive. A recent Ellen MacArthur report revealed that signatories reduced their use of virgin plastic by 0.1% from 2018 to 2019. At this rate, the world will achieve carbon neutrality approximately a millennium past the point when Earth can sustain human life. Bad news for humanity, but a big win for cockroaches.
"The world's top polluting corporations claim to be working hard to solve plastic pollution, but instead they are continuing to pump out harmful single-use plastic packaging," said Emma Priestland, BFFP's global corporate campaigns coordinator. "We need to stop plastic production, phase out single-use and implement robust, standardised reuse systems. Coca-Cola, PepsiCo, and Nestlé should be leading the way in finding real solutions."
Image via Pixabay